Welcome to my message wall!
Please leave me a message below.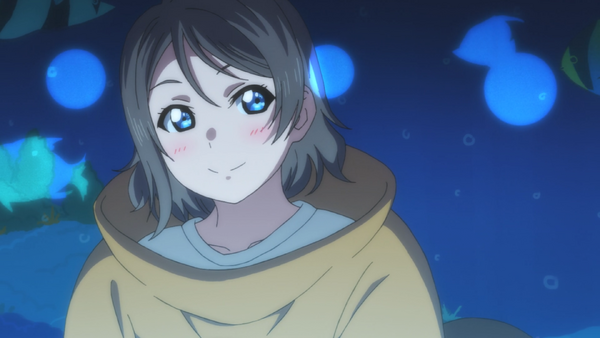 Follow

I'm not very well today.......plus someone on YouTube made a video of PHDBB colored as Lisa and not Leni. I bet they will color one of my hated LOL Dolls as Leni.

I'm afraid they would put VRQT, Sugar, It Baby, Miss Baby, Showbaby, Queen Bee, Boss Queen, Brrr BB, Pharaoh Babe, Bebe Bonita, Cozy Babe, Baby Cat and Kawaii Queen as Leni. I hate those LOL Dolls.

I wish they should suppose to put your favorite LOL dolls: PHDBB according to upcoming request.

Oh no!

For good replacement, but your favorite characters (ex. Ollie, Grim Gloom, Cure Fortune, PHDBB, etc.) as Penny Ling. Same goes to Leni Loud.

I agree, I found Cure Selene (Star Twinkle PreCure) is similar to Cure Fortune because of excellent grades (smart) and purple-themed.

I hope Cure Fortune will be the true main protagonist than Lovely according to first episode of Happiness Charge Pretty Cure!.

I found Iona as fortune teller because she has similar name as her alter-ego.

I want to see Nozomi Tojo (Las Vegas) card from Love Live! because of Iona Hikawa (episode 8).

Hi. I get mad when I see Gwen as Raven and Yumi. I prefer Gwen as Ami and Starfire, because even though I dislike TD, Gwen is the only I like.

I get mad when I see Ella as Ami and Starfire. Ella is now my most hated TD Character.

I agree!

For me, I was mad for when someone give Massachusetts (State Man) and Delaware (State Man) giving good roles, and Arizona (State Man) cruddy roles.

Massachusetts (State Man) calling Arizona (State Man) stupid, pushing him off the rooftop, now Delaware (State Man) joining Massachusetts' side to ground Arizona.

Follow

So what are going to do for Thanksgiving? Can you try to add more parodies on Scratchpad tonight?
Give Kudos to this message
You've given this message Kudos!
See who gave Kudos to this message
Community content is available under
CC-BY-SA
unless otherwise noted.