STOP Right There, please!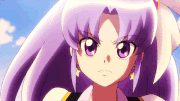 ' AkariMitsuRight
is rightfully owned by Akari Mitsu.
DON'T edit this version/page without her permission.
DON'T steal any informations on this version/page.
If you fixed any mistake on this page, please describe what you fixed in the summary box so that way she know. If you disobey this rule, Cure Fortune will get extremely mad at you!
My local time is 11:37AM PDT, Tuesday, February, 18, 2020 (update)
Hi <insert name here>! My name is Akari Mitsu (あかり みつ)/Ari Myung (아리명). My current relationship is Arizona the State Man (aka. ArizonaYes DelawareNo). I'm the nice and improved version of Angelinamac7 (user). If you need help, please contact me or active administrators in special page → Special:ListAdmins.
external links of Miracle Canyon
Edit
Akari's version
Edit
Arizona the State Man's version
Edit
Other websites
Edit
Amino Apps
Soundcloud
Steam
Twitch
Facebook
Nintendo
PlayStation Network
Discontinued
Edit
8tracks
Google+ (🔒PRIVATE account🔒)
PlayR
Wikis list
Edit
true main protagonist-tag in user groups
Edit
without being in user groups
Edit
Old wikis (alphabetical order)
Edit
Hottest Grace's wiki (closed wiki and founder for old version)
Poo heads Wiki (closed wiki and blocked as mistaken)
Friends list (Miracle Canyon Fans)
Edit
Blacklist (Monsanto Fans)
Edit
Userboxes
| | |
| --- | --- |
| 16 | Akari and Arizona is 16 years old. |
Community content is available under
CC-BY-SA
unless otherwise noted.